Generally, employees need to have worked for an employer for two years before they can bring a complaint of unfair dismissal. But there are certain exceptions where employees do not need any minimum period of service to bring a claim.
If it can be established that the dismissal of an employee is for one of these reasons, it will be treated as being automatically unfair. In other words, the employer will not have the option of being able to argue that the dismissal is potentially fair.
There are a surprising number of reasons why a dismissal could be deemed to be automatically unfair.
For example, if your employee announces she is pregnant and you decide to dismiss her because she will be taking a period of maternity leave that will disrupt your business, that will be treated as an unfair dismissal and pregnancy discrimination.
Similarly, if you dismiss your employee for having made a protected disclosure under the whistleblowing provisions, he or she will be able to claim automatic unfair dismissal even after being employed for only a month.
There are other less obvious examples of automatically unfair dismissal.
If you dismiss an employee who refuses to sign an opt-out from the restrictions imposed on working for more than 48 hours per week under the Working Time Regulations, this will be treated as an automatically unfair dismissal.  An employee who is dismissed for taking action against you to receive the correct amount of pay under the National Minimum Wage Regulations could also claim unfair dismissal, irrespective of how long he or she has worked for you.
Employees who are dismissed for reasons relating to age, sexuality, race, religion, or any other protected characteristic, such as being pregnant or having a disability, will be able to claim discrimination and will not need to show any minimum period of employment.
 If you make a mistake and dismiss an employee for an automatically unfair reason or the dismissal is discriminatory, the employee can, in some cases, receive a higher amount of compensation than is available in ordinary unfair dismissal cases.
It is always better to be safe than sorry which is why any knee-jerk decision to dismiss, purely on the basis of fewer than two years of service, should be carefully considered by an employer before any final decision is made.
Ensuring that dismissal is fair will save great expense down the line if an employee issues a claim for automatically unfair dismissal or discrimination.
The advisors here at DPH Legal are recommended employment solicitors and are always at the end of the phone to have a quick discussion about any important decisions such as a dismissal so feel free to give us a call.
Disclaimer: The contents of this article are for information purposes only and should not be relied upon as formal legal advice. We cannot accept responsibility for any loss as a result of acts or omissions taken in respect of this article. Specific legal advice should be sort tailored to the individual circumstances in all cases.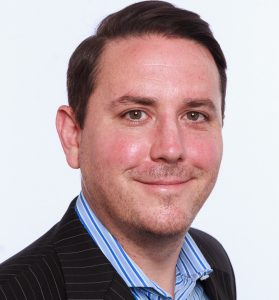 David Philip Harris is a recognised employment solicitor with over 10 years of experience in advising employees and employers on employment law matters. He is a frequent contributor to BBC Radio Berkshire and People Management Magazine. David has represented individual and corporate clients in the employment tribunal as well as the High Court and County Court. David is a member of The Law Society and The Employment Lawyers Association (ELA UK). To contact David, visit the Contact Us page. For media enquiries: info@dphlegal.com.