David Harris was interviewed by Phil Kennedy of BBC Radio Berkshire about the rights of employees with autism.
You can listen to the interview here:
The Equality Act 2010 protects both job applicants and employees against discrimination because of a protected characteristic.
Disability is one of the protected characteristics. A person with autism would usually be able to satisfy the legal definition of disability.
Disability discrimination happens when someone is unfairly treated or disadvantaged for reasons relating to their disability.
Although it has been unlawful in the UK since 1995, the law has changed over time and is currently set out in the Equality Act 2010. People of all disabilities can be affected.
At the recruitment stage and throughout the employment relationship, employers must make 'reasonable adjustments' for a disabled person.
Making reasonable adjustments could involve a few things:
Providing more time to complete interview assessments
Changing the way you communicate with an employee who has autism from verbal instructions to written instructions
Allocating an autistic employee a private office, which provides a quieter working environment rather than an open plan office where they may feel less comfortable.
It can be helpful to nominate a workplace mentor, or a named person in the office for an employee with autism to talk to about any concerns.
They can talk about the unwritten office rules, and they will be able to check whether they are confused over instructions or office banter.
It is also important to consider whether any additional support or training for managers of and colleagues of disabled employees is required.
The management team may need to behave differently towards employees with autism to get the best out of them.
Although it may seem to an employer that there is extra work involved in employing a person with autism there are many advantages to employing a varied workforce.
People on the autistic spectrum may have many skills and qualities that are desirable to employers such as logic and maths skills, a good memory, a creative approach to problem-solving.
If you are an employee with a disability and you feel that you may have experienced discrimination because of your disability it might be helpful to seek legal advice as the law surrounding discrimination can be complicated and difficult to navigate without expert guidance.
Here are some useful links to further information for employers and employees about autism in the workplace:

https://www.autism.org.uk/about/adult-life/work.aspx
https://www.autism.org.uk/~/media/nas/documents/get-involved/campaign%20for%20change/employing%20people%20with%20autism-northern-ireland.ashx?la=en-gb
https://www.cipd.co.uk/news-views/cipd-voice/issue-12/embracing-workplace-neurodiversity
Author
David Harris, Managing Partner & Founder
See David's full bio here.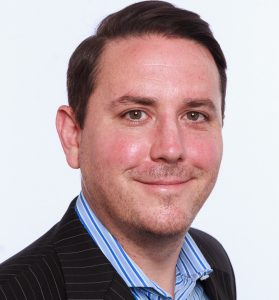 David Philip Harris is a recognised employment solicitor with over 10 years of experience in advising employees and employers on employment law matters. He is a frequent contributor to BBC Radio Berkshire and People Management Magazine. David has represented individual and corporate clients in the employment tribunal as well as the High Court and County Court. David is a member of The Law Society and The Employment Lawyers Association (ELA UK). To contact David, visit the Contact Us page. For media enquiries: info@dphlegal.com.